Clinic Services
The JSPCA exists to promote kindness to animals, prevent abuse and reduce fear, pain and suffering. We care for animals big and small.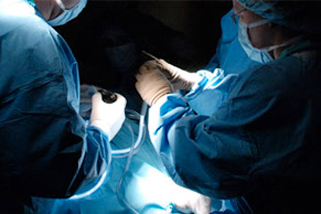 Medical & Surgical Care
At the J.S.P.C.A. our veterinarians care for many different types of animals from dogs and cats to birds, horses, goats and cows. We provide great medical & surgical care to ever animal that we treat. Some general care services that we perform are declawing, ear trims, anal sac removal, abdominal surgery, intestinal foreign bodies, laceration and wound repair, neuters, spays, tumor surgery, and many more.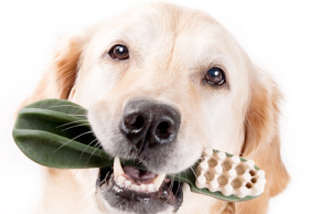 Dentistry
We have an experienced staff that offers many advanced dentistry treatments. Some of our dentistry procedures include fractured teeth/pulpitis, root canal therapy, tooth scaling and polishing, mucogingival surgery for guilded tissue and bone regeneration, bite evaluations, genetic counseling, radiology and advanced imaging, oral surgery, and treatment of oral diseases.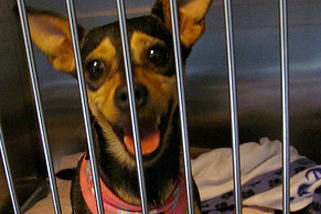 Boarding
Whether dog, cat, bird, or even a cow, your animal will enjoy the perfect balance of TLC and exercise. (Not together of course, as we these animals separate.) And if he or she feels like hanging up the "do not disturb" sign, well, that's ok too. That's why we offer "boarding only" options, as some animals would really rather lounge and feel safe. Every animal is different, and we respect those differences.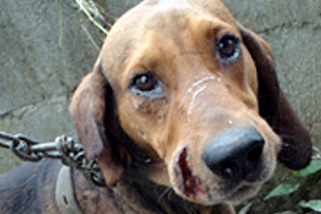 Disaster Management Service for Animals
Animals are our number one responsibility. It is up to us to plan ahead and to prepare for the safety and welfare of dogs, cats, farm animals, birds, reptiles well before a natural hazard takes effect. By acting early, we can avoid unnecessary danger and anxiety. Although individual needs will vary, let J.S.P.C.A. give you the advice that can help you decide the best plan for your circumstances and region.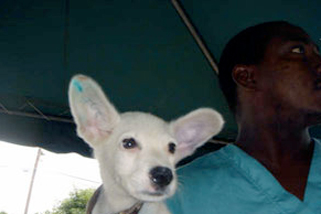 Community Outreach Services
At J.S.P.C.A., we are dedicated to giving back to the community by providing low cost, high-quality preventative healthcare for animals in Jamaica. We conveniently have a mobile clinic throughout Jamaica as well to serve you and your pets. We are dedicated to making routine veterinary services and disease prevention an easy, low-priced option to promote a healthy lifestyle and a commitment to consistent wellness care.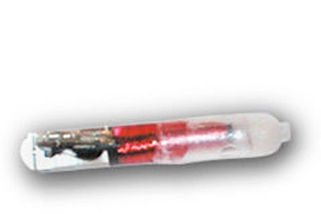 Micro Chipping
Millions of animals become lost each year. Tragically, few are reunited with their owners. Many lost animals end up in our shelters where they are adopted out to new homes or kept here to be safe. It is important that your animal has identification at all times. Collars and tags are essential, but they can fall off or become damaged. Technology has made it possible to equip your pet with a microchip for permanent identification.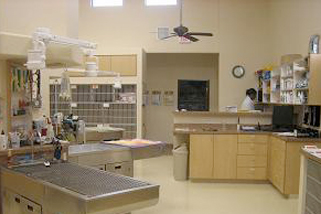 Hospitalization
In the event your pet requires hospitalization, you can be assured your pet is in good hands. Dogs that are well enough are walked three to five times daily in our fenced in yard. All pets have physical examinations done at least once a day to monitor any change in their condition. You, the owner, are kept informed of your pet's progress with daily telephone reports from the doctor. Visiting is allowed, although it is not always in the pet's best interest to do so. Please discuss this with the doctor if your pet is hospitalized.
Radiology & Laboratory Services
At the J.S.P.C.A. we have the most advanced radiology equipment and high tech laboratory for all animal needs. We can do dental X-rays, MRI, and CT scans.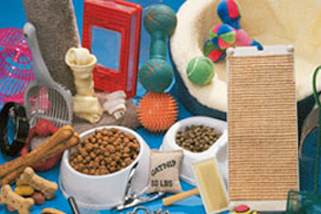 Pet & Food Supplies
At J.S.P.C.A., we pride ourselves on having exactly what you are looking for, and guiding you through the choices. We have the nutritious, healthy, natural and holistic foods & treats that are great for your animal. We have both the new and innovative products that can make your life easier (and your animal's life happier), and we also have the tried and true products and brand names that have stood the test of time.
We also have many of the answers for when you've 'tried everything' to solve your pet's problems, whether it is for your dog, cat, fish, bird, small animal or reptile. If we don't have your answer, we'll do the best we can to find it for you.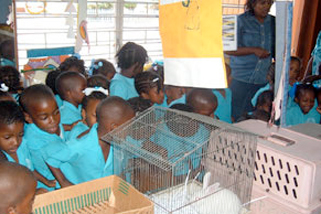 Education Programme
Adult education is an important part of our work, for example, recently a training course was conducted at the Jamaica Constabulary Force. We also offer free training to schools and specialized institutions such as the Alpha Boys Home.
In 2004 we educated 2,000 students ranging from 5 to 21 years of age, in subjects such as what are the protected species in Jamaica, what constitutes abuse, how to care for your animals, and common illnesses in dogs and cats.
On an average, four to eight schools are visited each month, and student numbers vary from 30 to 100 per group. This programme is ongoing. Visits are usually made in response to requests from schools, or as part of a specific wide-reaching programme, for instance, when a spay-neuter clinic was held in Port Royal, a visit was made to the Port Royal All-Age School.